The region of Lea Artibai is completely linked to the Cantabric Sea, from which the fresh fish we can savour in our restaurants comes from, always following the KM0 and slow food philosophy. Plus, we are popular thanks to our offer of local, fresh and seasonal products from land and sea.
The following restaurants have shown compromise to quality and their good deeds being part of Euskadi Gastronomika club which helps in establishing the previously mentioned philosophy.
These are some of the restaurants in which you can enjoy this unique experience and surely will repeat:
EGAÑA: Located in Lekeitio, this restaurant has a strong reputation due to the raw materials used in their kitchen. There is a fish and seafood display from which they elaborate the dishes offered in the restaurant and their main philosophy is "quality for tradition". They offer both classic and modern dishes, always seeking the wellbeing of their clients, depending on their preferences.
BATZOKI ONDARROA: Located in Ondarroa, the main advantage of this restaurant is its huge terrace, opposite the harbour and beaches of the town. It is specialized in traditional basque food, offering exclusive meat of the country and fresh fish from Ondarroa, always with their special touch. What's more, they also offer combination plates, daily menus, special menus at the weekends and group selection.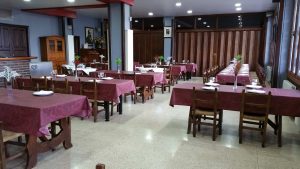 IBAI-GANE: This restaurant is in Amoroto, 205 km far from Lekeitio, in the Lea River Path. They offer KM0 food from Lea Artibai in a traditional way (80 year experience, though) but with an innovative touch. Furthermore, Ibai Gane has a comfortable terrace where you can enjoy delicious food on a sunny day.

IKESTEI: This restaurant has been run by a family since its beginnings, so this is the reason why clients always receive a privileged attention. It is located in Ziortza-Bolibar and the speciality of the restaurant is grilled fish and meat. The fish comes from Ondarroa and the meat is from the owners of the restaurant themselves.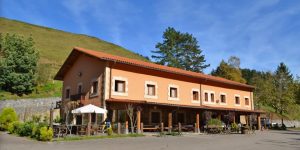 SUTARGI: The speciality of this restaurant from Ondarroa is undoubtedly fish and seafood. Here you can enjoy from a relaxed ambiance upstairs in the restaurant to a dynamic and fun experience downstairs where there are tons of pintxos. In Sutargi you will receive a mix of typical basque food and tastes of the sea, using only fresh and quality products acquired in Ondarroa.
Trinkete: This bar is part of Trinkete Hostel in Lekeitio. There are breakfasts, pintxos, sandwiched, etc. Plus, in case you want to celebrate with family or friends, in Trinkete there is a menu adapted to different needs and preferences of the clients.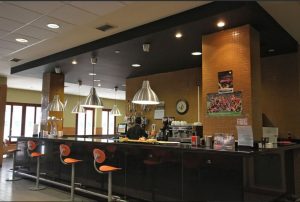 In every single restaurant mentioned above, you will have an amazing experience surrounded by your closest people which you will undoubtedly repeat. You will enjoy products and dishes typical from the region Lea Artibai and you will familiarize with the basque gastronomy. Each of the restaurants offers a special touch and completely personalized attention so that clients feel as comfortable as possible.